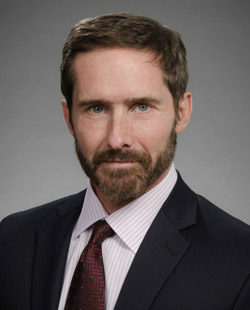 Michael S. Mulligan, MD
Principal Investigator
Professor, Division of Cardiothoracic Surgery (University of Washington)
Director of the Lung Transplant Program
Director of Advanced Lung Disease Surgery Program
Dr. Mulligan is a UW professor of cardiothoracic surgery and the director of the Lung Transplant Program and the Advanced Lung Disease Surgery Program. He is clinically busy in lung transplantation and lung volume reduction surgery (LVRS). He also is the surgeon in the Pacific Northwest who performs pulmonary endarterectomies for chronic pulmonary embolic disease.
In addition, Dr. Mulligan directs the Minimally Invasive Thoracic Surgery Program. He performs a range of lung cancer resections regularly. He is considered a national expert in video-assisted thoracic surgery (VATS) lobectomy and leads regional and national courses on the subject. He also has considerable experience in the management of esophageal cancer.
He has won local and national teaching awards and runs an NIH-funded laboratory. His areas of scientific investigation include the mechanisms of acute lung injury following lung transplantation. regulation of tolerance in long-term lung graft acceptance, and lung ischemia reperfusion injury.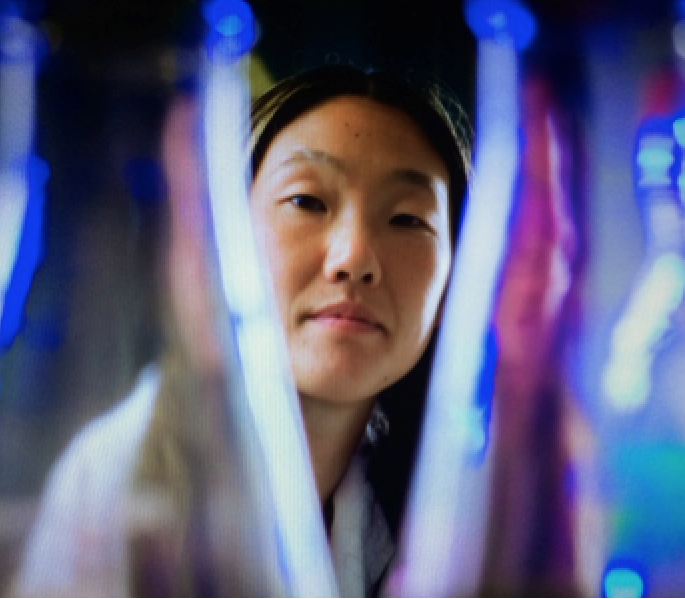 Billanna Hwang, MPH, DHSc
Research Scientist / Baby PI
Billanna (Billie) is currently a Research Scientist and baby PI under the direction/training of Dr. Michael S. Mulligan. She received her BS in Biology at Seattle University, furthered her studies by obtaining an MPH, and now completing her doctorate. Her research background is in bone marrow and solid organ transplant immunology with focus in tolerance induction/mechanisms, GVHD, and regulatory T cells. Majority of her research history has been at Fred Hutchinson Cancer Research Center and she continues to do collaborative research with those investigators. She continues her research using cell immunotherapy in pulmonary diseases and as a platform for tolerance induction in a solid organ transplant setting. Outside of research she continues to play volleyball at the top level in the region and runs a volleyball club/training program.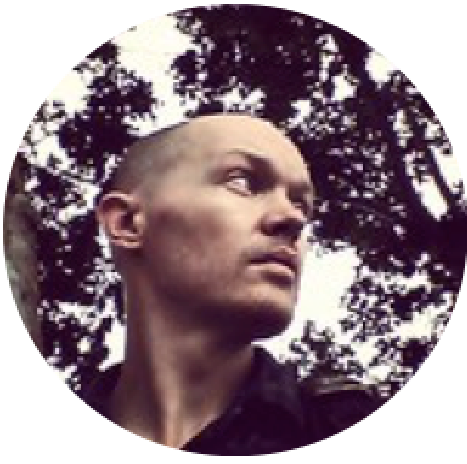 Brian Beard, PhD
Research Consultant
Brian received his B.A. in biology with a minor in chemistry from the University of Northern Colorado in Greeley, Colorado, USA and his PhD in biochemistry from Washington State University in Pullman, Washington, USA. After he received his PhD he worked as a clinical research scientist for ten years on genetic therapy of bone marrow transplantation at Fred Hutchinson Cancer Research Center in Seattle, Washington, USA. Since 2013 Brian has volunteered with various organizations working on community and global health in Africa, Central America, the Caribbean, and Asia.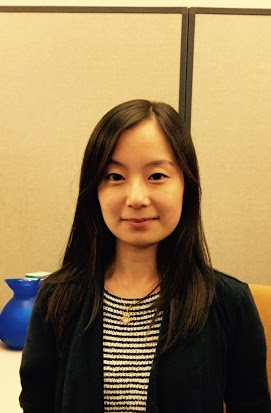 Ruying Chen, PhD
Postdoctaral
Dr. Ruying Chen is a post-doctoral research fellow. She received her BSc in Biomedical Engineering from Sichuan University, China and PhD in Bioengineering at the University of Washington. Her research background was in immune cell response to biomaterials and biomaterial based local nucleic acid vaccine delivery platforms. Now she continues to investigate the mechanisms of wound-healing process in porous scaffolds as well as developing exosome based therapeutics.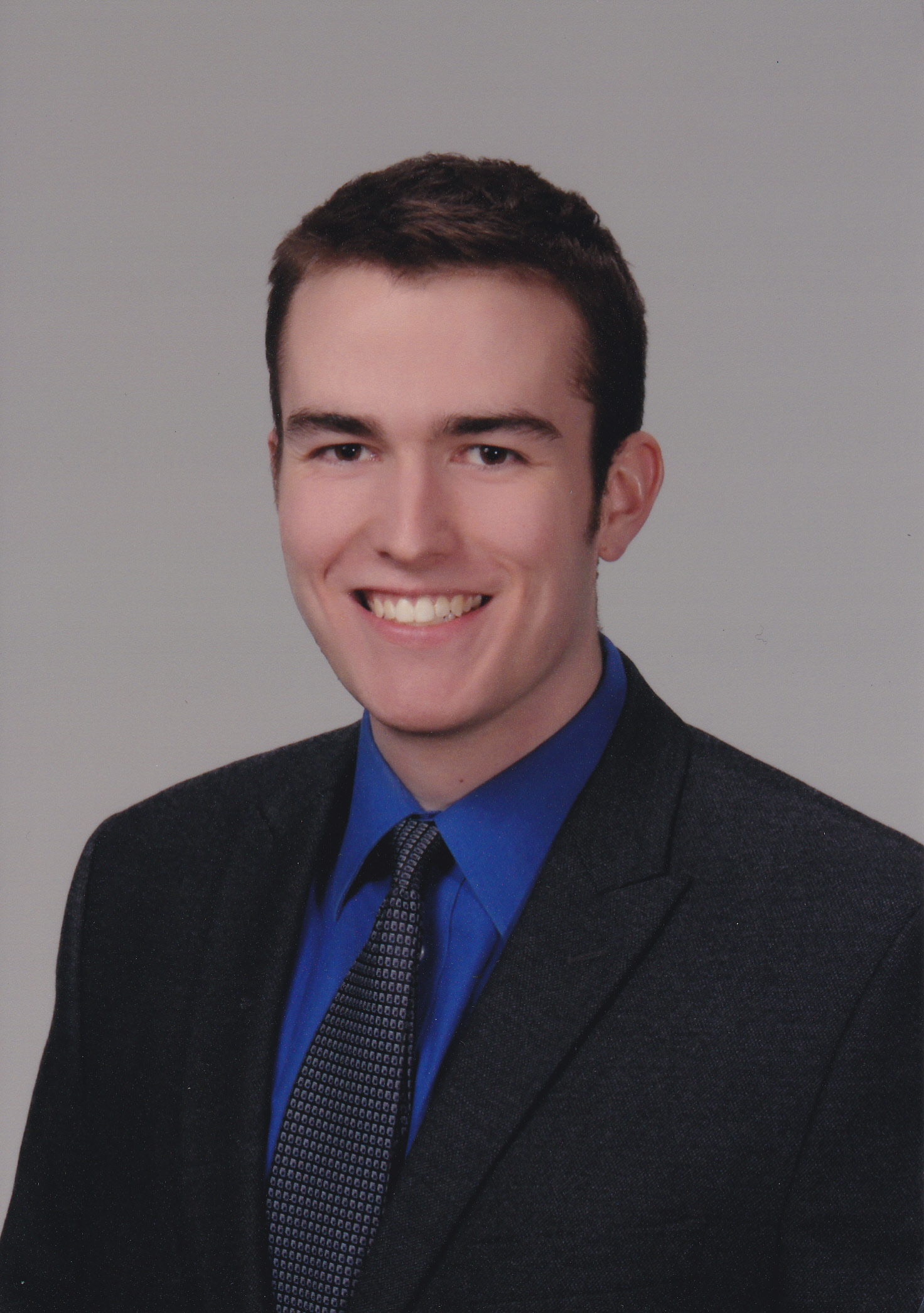 Thomas Hady
PhD Student
Thomas Hady is a Bioengineering PhD student at the University of Washington who joined the Bryers and Mulligan/Hwang laboratories in 2016. He is currently investigating exosomal cell signalling mechanisms that impact adaptive immune modulation and regeneration with the ultimate intent to engineer exosome therapies. He completed his BSc in Biomedical Engineering from the University of Virginia in 2016, and has previously worked as a molecular genetic and concussion diagnostic researcher.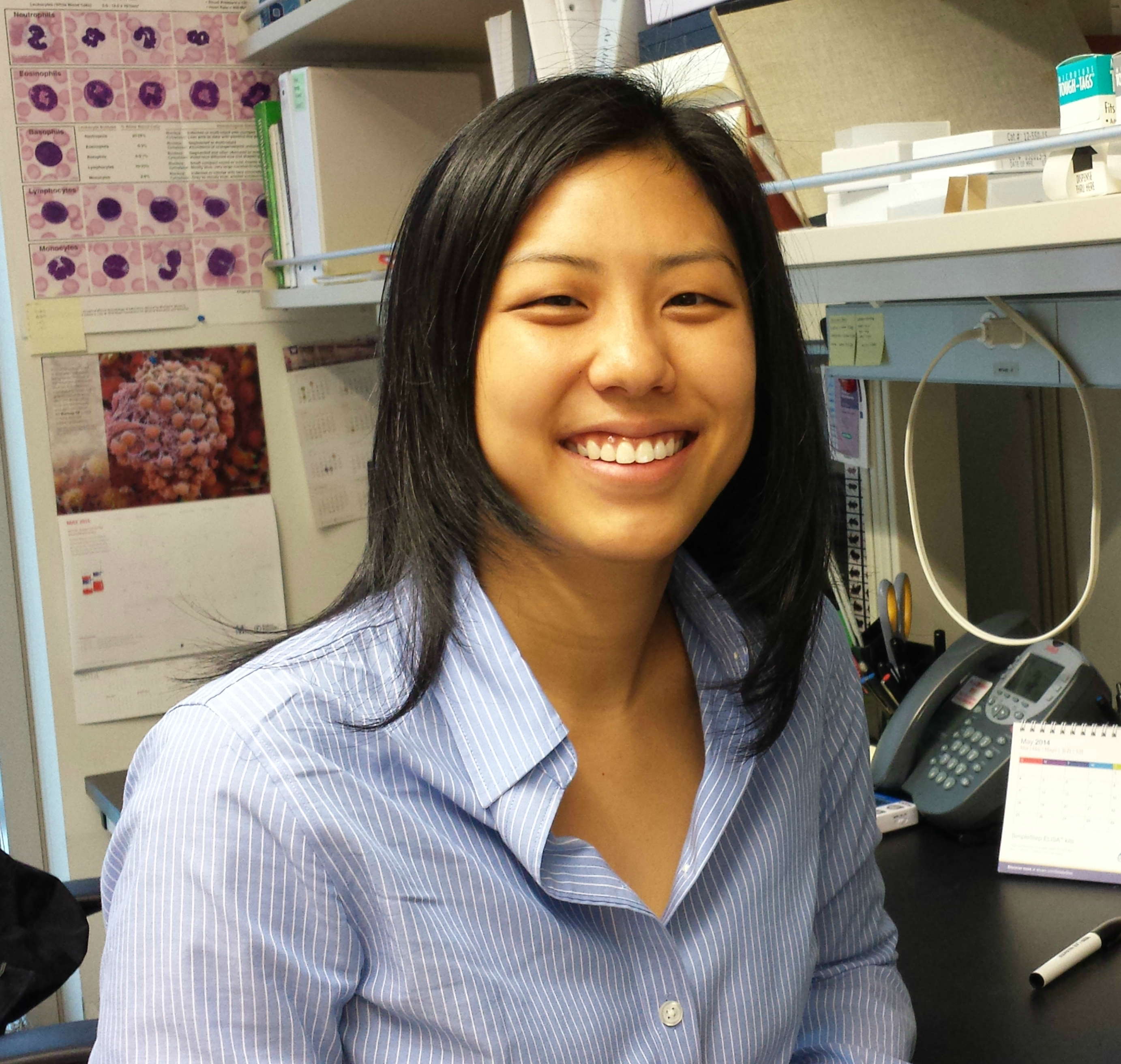 Rachel Waworuntu
Research Scientist
Rachel joined the Mulligan Lab in 2014 and began assisting in hematology counts and ventilation protocols. She originally came from the Fred Hutchinson Cancer Research Center learning about hematology in various bone marrow transplants with the Transplantation Biology group and also worked with the HIV Vaccine Trials unit. Afterwards, she moved to the Center of Lung Biology researching the effects of mechanical ventilation. She graduated from the University of Washington with a B.S. in MCD Biology and is currently working on her MPH.
Interns and Students
An Tran
Jen Merk
Sam Godon
Sean Hoeger
Leah Koung
Seva Galitskiy
JR Cassidy
Ryan Oshinsky
Collaborators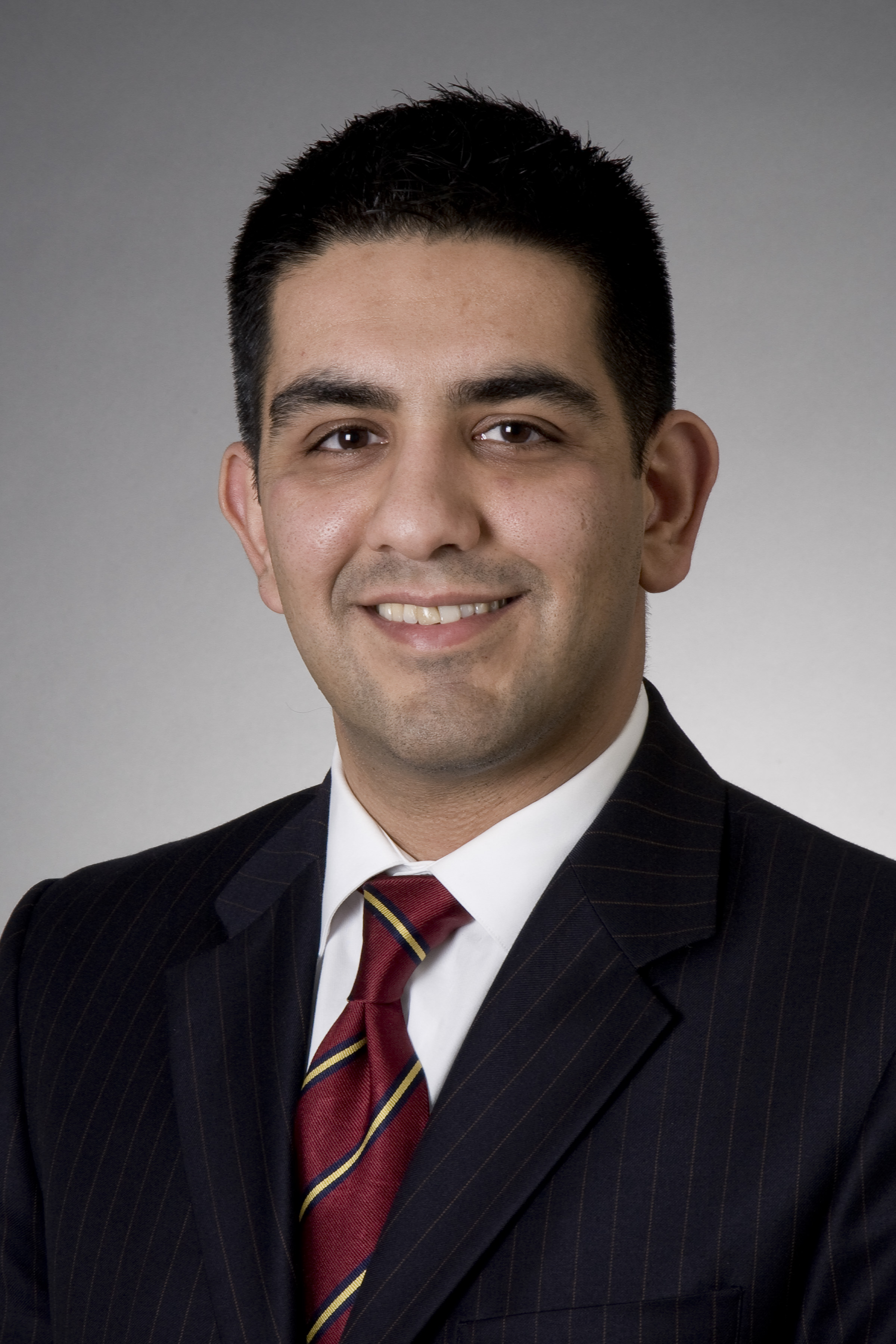 Farhood Farjah, MD, MPH
Assistant Professor, Department of Surgery (University of Washington)
Dr. Farjah is a thoracic surgeon, clinical epidemiologist, and health services researcher interested in personalizing care delivery and improving outcomes for individuals at-risk for and/or diagnosed with lung cancer. His goal is to increase the value of diagnostic modalities used in screening, staging, and/or surveillance. Dr. Farjah trained at Memorial Sloan-Kettering Cancer Center in Cardiothracic Surgery and University of Washington in General Surgery. He obtained a M.S. in Epidemiology.
David Mathes, MD
Division Chief, Plastic and Reconstructive Surgery (University of Colorado)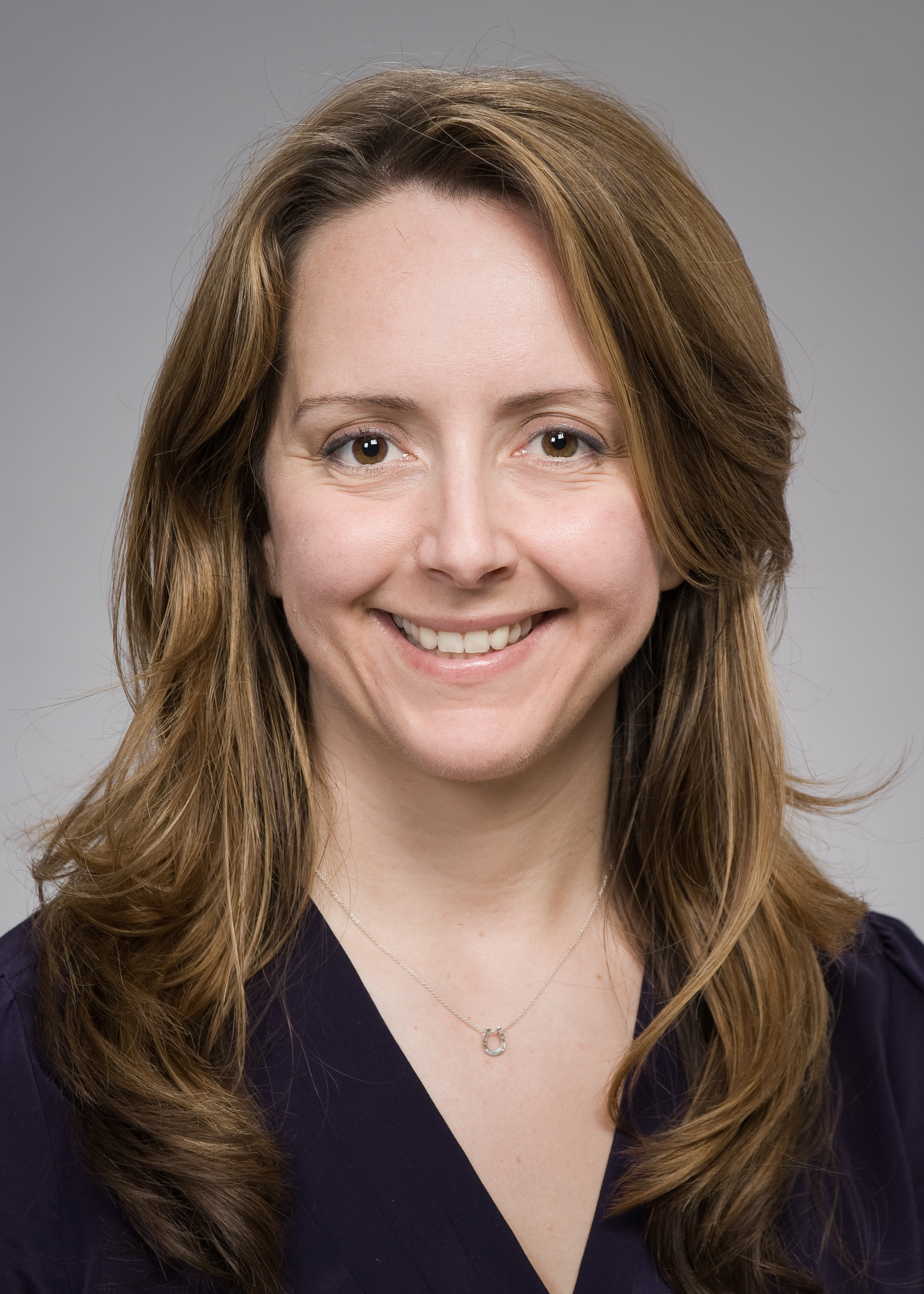 Erika Lease, MD
Associate Professor, Division of Pulmonary, Critical Care, and Sleep Medicine (University of Washington)
Medical Director, UW Lung Transplant Program
Dr. Lease is a transplant pulmonologist and solid organ transplant infectious disease specialist within the UW Department of Medicine. Since 2014, she has been the Medical Director of the UW Lung Transplant Program, the only lung transplant program in the Pacific Northwest.